Fitcode Partner Integration
Dec 2014 - Aug 2018
The main product we develop at Fitcode is an integrated user experience that lives on our partners websites. We partner with jeans brands by measuring and fit testing their inventory, adding our quiz experience to their website, and providing online shoppers with personalized fit recommendations as they shop and browse the site.
In developing this experience over the years I played many roles. I'd start with gathering requirements and goals for the product or feature improvement. Then I would do information architecture exercises, mapping out the product structure and user flows. Using all this info I'd create a rough black and white interactive mockup, something I could share with the team, and let them interact with and discuss.
I'd work with my colleagues to gather feedback and continue the design process until I had a fully designed prototype that everyone was on board with. Then I'd work with the dev team to build the product, writing HTML and CSS to help implement the designs, and finding UX solutions to unforeseen details and design revisions that crop up. Finally when we were close to launching I'd lead a team bug bash, documenting each bug, and coordinating the triage and bug resolution effort before launch.
As our product has evolved and updated over time, I'd do this process continually, with every step trying to make sure our product was the highest possible quality, and as easy and delightful an experience as possible for our shoppers.
Watch a demo video of the Fitcode partner integration below.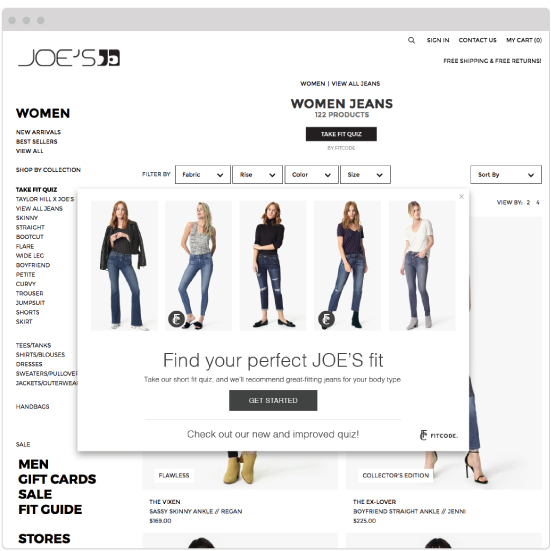 Fitcode quiz intro modal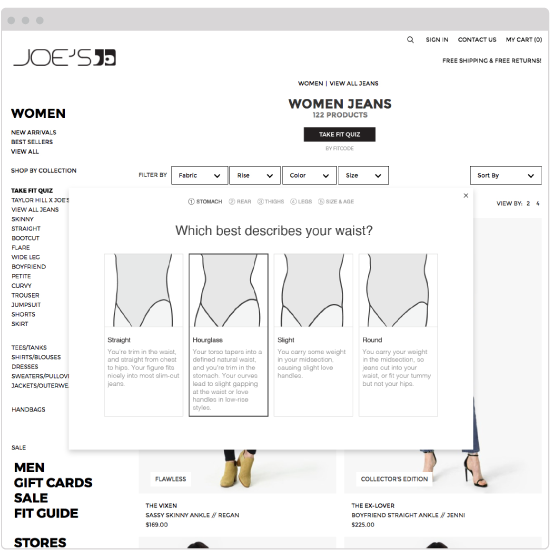 Fitcode quiz question modal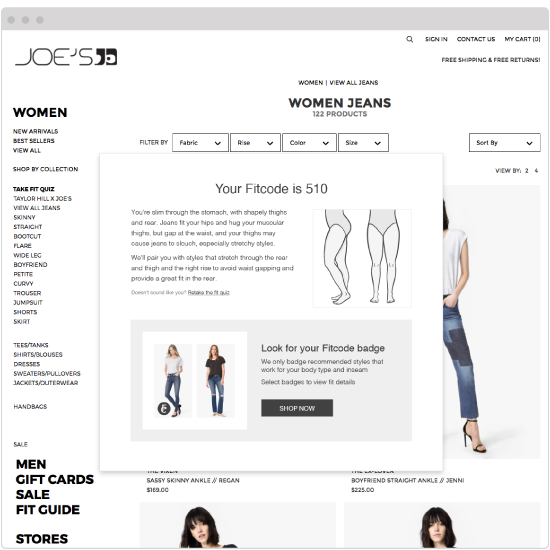 Fitcode quiz complete modal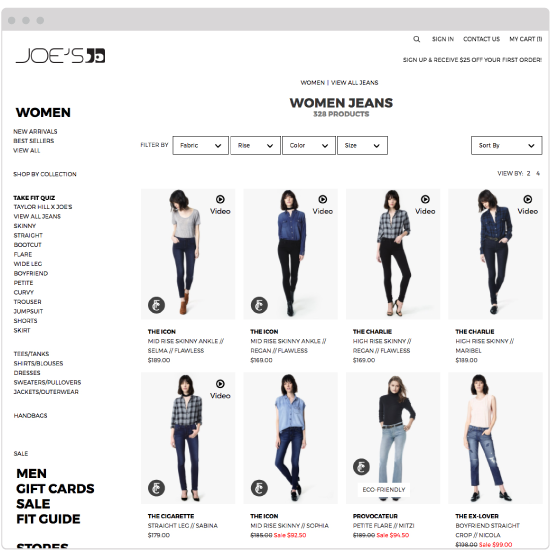 Shopping experience with Fitcode badge