Fitcode Illustrations
Dec 2014 - Aug 2018
One of Fitcode's values is to treat all body types as equal. We work to acknowledge all variations of figure shapes and sizes, and promote the idea that clothing should be made to fit the person rather then a person changing themselves to fit the clothing. With this spirit in mind I created illustrations for the Fitcode quiz that are simple yet true to life, allowing users to see representations of themselves, without judgment or obfuscation.
After the quiz the user sees a front and side profile image of the Fitcode figure they have chosen. Each figure illustration was modified to show the traits of each fitcode figure type, some with larger bellies, some with smaller thighs, some with shorter legs. All in all there are 48 unique figure images, one for each Fitcode in our system.
See these illustrations in action on the Fitcode Partner Integration page.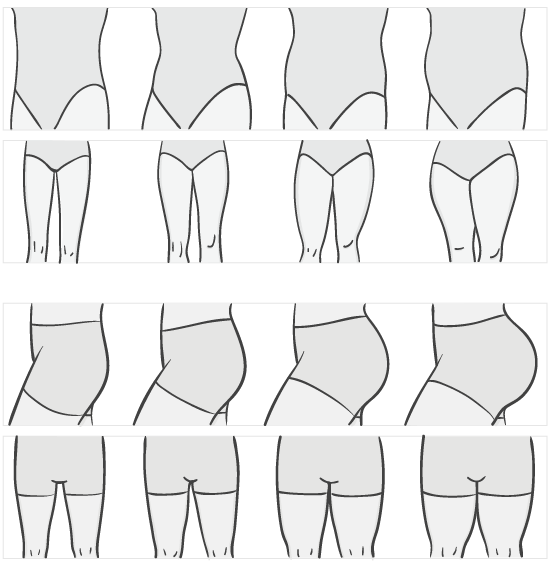 Samples of illustrations from the women and men's fitcode quiz.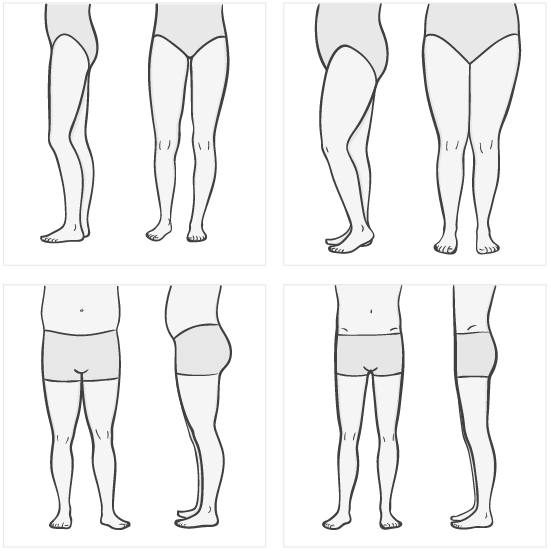 Samples of Fitcode figures from top left 300, 710, 810, 200.